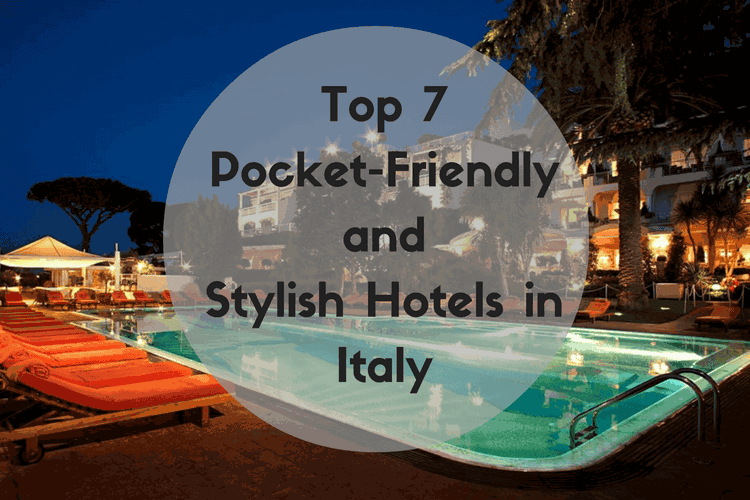 The tourist population in Italy is very large, and this can cause some hotels to charge a premium to beat the season rush. To avoid any last-minute hassles, it is always better to book your hotel well in advance.
One of the key things you should keep in mind while booking your Italy tourist visa online is to ensure your accommodation is booked. The immigration officers at times do ask tourists and visitors for a proof of their accommodation in Italy as a standard norm. We have prepared a list of top seven budget hotels in Italy, which would help you, plan your holiday in this beautiful country without creating a hole in your pocket.
1.Casa Howard
This could be a few levels above the average budget band, but you will be amazed by the style on offer and its affordability. There are 10 themed and memorable bedrooms spread across its two locations – Via Sistina and Capo le Case. You would feel as if you are living in your Italian best friend's house that is a style lover in which each room at the Via Sistina decorated with various designs ranging from zebra to floral designs. The Capo le Case has more subtle rooms, which are designed by creative designer Tommaso Ziffer. You will have to find a different accommodation if you are accompanied with your pets. One of the popular hotels in Italy, which will give stiff competition to the luxury hotels in Italy
2.The Beehive
Pocket-friendly hotels in the bustling city of Rome are quite rare, but the Beehive provides you one such rare instance that is just a street away from the busy Termini train station. The rooms are flavored with personal touches from their American owners are truly inspired by their various adventurous travels. The eco-conscious convictions of the hotel compliments and covers up for its lack of style statements. Each room in this hotel is decorated through local-made organic bathroom accessories like soaps, shampoos, and linens. There is a range of facilities like an outdoor garden, welcome lounge, massage therapy sessions, yoga classes, vegetarian bio-café for relaxing and rejuvenating your senses.
3.Hotel Santa Maria
It is very hard to find a peaceful place in Trastevere, but Hotel Santa Maria is a unique exception right in the center of the bustling neighborhood. The fragrant orange trees that border a courtyard, which is surrounded by portico-covered complexes, set the tone of the hotel. All the rooms are decorated in modern Italian country style – terracotta tiled floors, brick walls, floral curtains, and come with attached bathrooms. This place is an ideal place for a weekend runaway if you are looking for a quiet and peaceful place.
4.Residenza Cellini
The sleek parquet floors and art nouveau door moldings of this hotel will surely floor you. This place has enough capacity to accommodate six families. Keeping in mind the style, the cheery and chintz décor in the room, along with brocaded padded headboards, Persian style rugs, and floral decorated earthenware will add to your liking for this wonderful place. Located just a street from the Piazza della Repubblica in the famous museum renaissance of Rome. Some of the star attractions of this place are the neighboring Palazzo Massimo that is located a few blocks above Palazzo delle Esposizioni, which is home to contemporary yet stylish exhibitions.
5.Suite Dreams
This place is surely going to cast aside any Liberty tendencies in you, as it is located in the same place as Cellini. Decorated with minimum décor, but the vanilla tones, flat-screen televisions, DVD players, free Wi-Fi, parquet floors, and wall moldings add a particular Italian flavor to this place. If you are looking for something modern and yet affordable, then head straight to this place. A perfect location, which is pocket-friendly for all type of tourists and visitors.
6.Caputmundi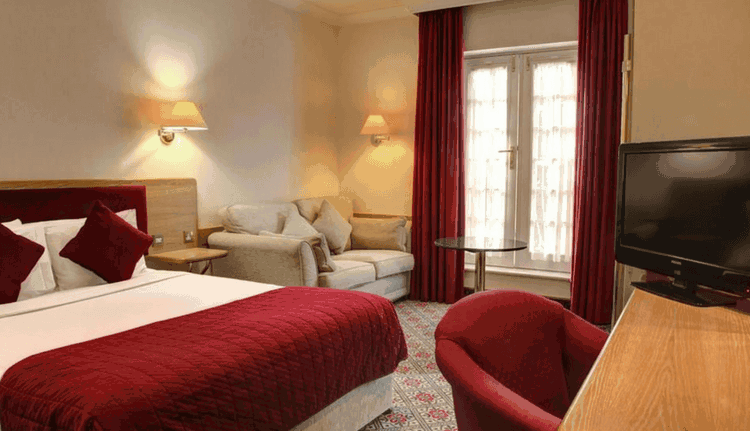 With the Vatican neighborhood, this place provides an ideal weekend tryst. Set aside the paps, as the double gates provide you an extra cushion of security. Relax and chill out in this elegant and exotic spot, where you would be served homemade breakfast while you have a choice of reading multiple newspapers. Elegantly decorated with a wonderful fusion of luxurious fabrics, these three suites is a perfect weekend getaway from the busy streets of Italy.
7.Relais Palazzo Taverna
A 12-th century marvel, which has 11 rooms, is the envy of the Piazza Navona neighborhood. The peculiar 1960s floral designs clearly indicate the designer's sense of humor, since it is located in the land of intense Roman traditions such as papal pomposity to patrician pedigrees. The Gelateria del Teatro in the corner has artisanal flavors, which can be voted for the best gallery in this historic center. You are surely going to love this place. Once of the best Rome hotels which give you affordable style at pocket-friendly prices.
---
---