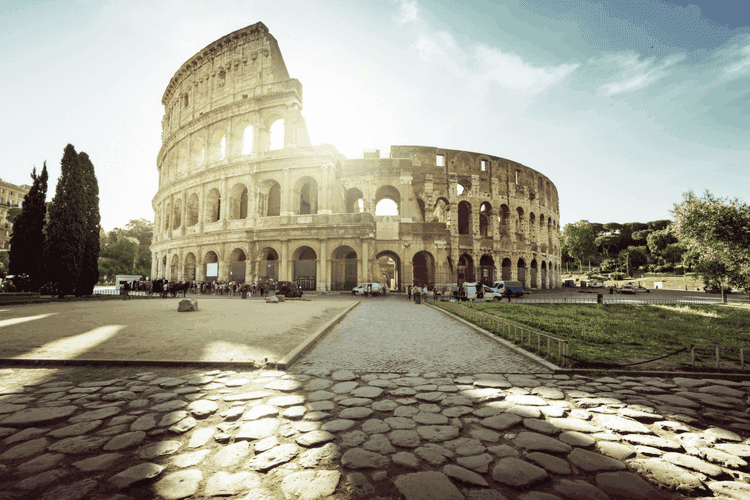 Great food, amazing culture and breathtaking vistas are the best combination for a perfect getaway and Italy has it all. This Mediterranean country is a fusion of culture, remarkably beautiful cities, unmatched natural vistas of lakes and mountains, culinary delights and historical treasures – all the essential elements for a spectacular enriching holiday. Through the endless list of experiences you can have in Italy, we have hand-picked a few things you can include in your Italian journey for a beguiling vacation.
1. Relish an Italian Gelato
Gelato is Italy's version of ice cream, but has its own methods to make this dessert soulfully theirs to own and is wildly popular among tourists in Italy. Slightly less chilled than an ice cream and in variety of flavours to choose from, it is a great refresher while taking a tour of any city in the Mediterranean heat, you can grab one of these treats at any corner in Italy.
2. Roam around in Rome
A treasure trove of renaissance architecture and sculptures, very few cities can match Rome's astonishing artistic heritage. Italy's capital is scattered with historic ancient ruins, marvelous architectures, sculptures and some of the world's best art is displayed all over the Rome taking you back to its Roman era. A stroll through the Eternal city leaves you awe struck – The majestic Colosseum, The Spanish steps, The Trevi Fountain, Baroque churches, the Vatican Museum all reflects its bygone era glory that never fails mesmerize you.
---
---
3. Have an Authentic Italian Pizza
Surely everyone loves pizza and has tried this delicious cheesy and crusted delicacy at home and restaurants however get a taste of pizza where it was actually conceived and made famous all around the world. Italy gives you the best in pizzas with a multitude of options to indulge in. Every traveller will be keen to bite into freshly baked thin crusted Italian pizzas all made with local produce and fresh herbs and veggies. Your Italy holiday is incomplete without trying out an authentic Italian pizza.
4. Cruise through the Venetian waters
The city surrounded by water, with buildings standing on the city's edges, Venice is a unique city where the main connection to the city are waterways and bridges Discover the city by sailing through its interconnected canals. Hop on a Gondola and leisurely serenade through the city's tranquil canals in twilight or opt from a sleek line of the water taxis that take you to beautiful sights of Venice. Take a motor boat tour to the islands of Murano, Burano and Torcello to get a complete Venetian Experience.
5. Savour an Italian Meal
Italians love their cuisine and offers their passion of food to all those who visit them. There is a collection of Italian cuisine that are tantalising to your taste buds and are best savoured in Italy. Divulge in the variety of Italian food, right from an assortment of pastas, risotto, ravioli, gnocci, prociutto , all of which are prepared from authentic recipes right from scratch. The rich flavour and aromas of the dishes made from fresh, local ingredients will leave you longing for more.
6. Explore the colorful town of Cinque Terre
Discover the splendid Italian Riviera on a trip to the beautiful Cinque Terre. Set on the coastal region, The Cinque Terre is a series of multi coloured seaside villages huddled together on stretches of cliff overlooking the azure sea. A hike through this UNESCO gives you a chance to explore this charming town with picturesque sites and breathtaking views of the sea side. Stroll through the winding streets taking in the colourful delights and sampling some of its sea food speciality treats and traditional Italian lunch.
7. Explore Italy's grand art masterpieces
Italy is known for its historic artistic marvels and is home to some of world's legendary collection of murals, alfresco, statues and paintings made by renaissance's greatest artist like Leonardo da Vinci, Brunelleschi, Botticelli and Michelangelo. Scattered in prominent places throughout Italy, you can stumble across these eternal artefacts proudly displayed as you journey through the country, for instance Donatello's wood-carved Magdalene in the Cathedral Museum, Michelangelo's masterpiece at the Sistine Chapel, Leonardo Da Vinci's painting – The Last Supper at Santa Maria delle Grazie, Milan.
8. Drive around the Amalfi Coast
A holiday paradise stretched miles along the Mediterranean coastline, The Amalfi coast is a pristine holiday paradise with expansive beaches, dramatic shore cliffs plunging into clear waters, dotted with colourful villages. Rich in history, culture and folklore, Amalfi coast delights its visitors with warm sunshine and fresh seafood delicacies. The Amalfi Drive is an adventurous way to explore this breathtaking coastal town as you wind down this narrow stretch of road clung around the cliffside that runs along the Amalfi coast all the way to Southern Italian towns of Sorrento.
---
---
9. Laze around Lake Como
With the majestic backdrop of alpine peaks and covered with lush foliage, meandering rivers and specked with traditional villages , Lake Como is a natural heaven and a stunning holiday destination in itself. A great escape from the overdose of artistic sites and chic metropolitan, Lake Como is a tranquil site amid nature's lap that lets you relax and appreciate this peaceful town with picture postcard landscapes.
---
---
10. Experience the fashion fair in Milan
The fashion capital of Italy-Milan is a shopper's paradise and is packed with an array of fashion outlets, factory stores, shopping streets and shopping villages that offer top Italian and international designer brands. Via Montenapoleone and Fidenza Village are ideal destination for luxury shopping. Corso Vittorio Emanuele II is one of the best places to shop for mid-range brands and international labels. Corso Buenos Aires boasts to be Europe's longest shopping street with over 350 shops and outlets and has one of the highest number of clothing stores in Europe . Here you can easily get down to shopping at discounts and bargain prices.
Amazing Italian food, renaissance art, fabulous landscapes and timeless Italy attractions are ideal reasons enough for anyone to visit Italy. Yet you would need something more than these to get you to reach Italy . Italy travel requires application of Italy or Schengen visa to gain entry into Italy. If you belong to countries listed that do not require visas to gain entry into Italy, a valid passport is enough. If you belong to a country that requires visa to enter Italy, then you need to follow certain measures to get a valid visa. Firstly, your passport should be valid for at least 3 months from your date of departure in Italy. To fulfill your dream Italy tour, it is necessary to make sure you get a proper visa, and to be sure about it is to provide all application forms, details, photographs and necessary documents as required to process the visa. You should also provide copies of your previous visas , a copy of your return-ticket reservation, travel medical insurance, purpose of visit to Italy and itinerary, hotel and flight ticket reservations and proof of civil status. Once you aptly follow the steps and get your visas sorted, you are just a flight away from discovering the treasures of Italy tourism.
---
---