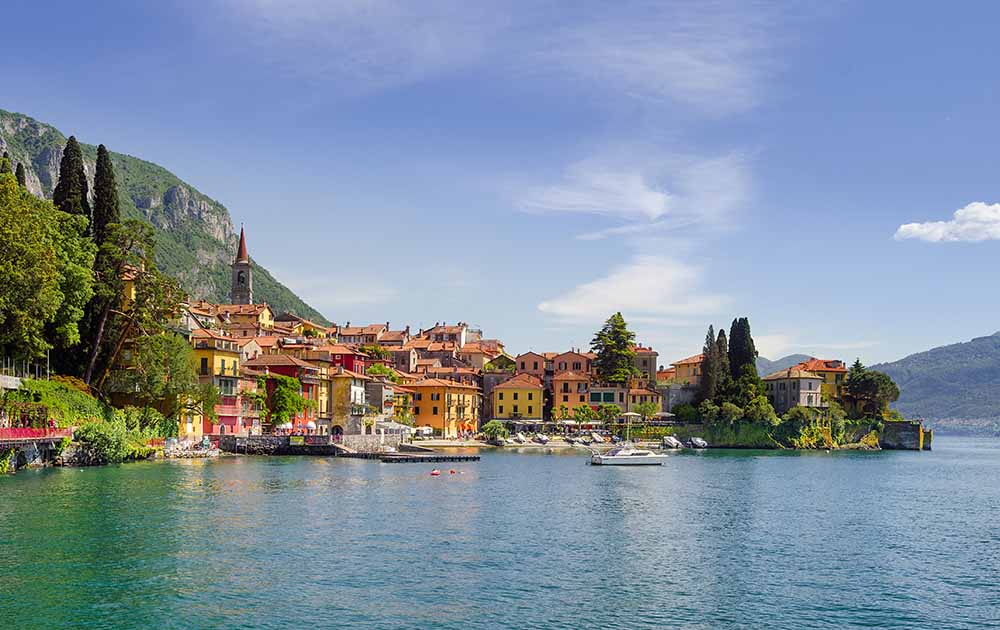 Received your Italy Visa? You are set for the trip to Italy. Whether it is a family trip or a honeymoon, there is no place more romantic than Italy.
You must have decided on the main places of interest you wish to see even before you received your Italy visa. Like the Vatican, Leaning Tower of Pisa, Venice, Florence, etc. But I urge you to visit Lake Como. Why?  It is called the most beautiful lake in the world by "The Huffington Post" for its microclimate and environment. Not only that, the award-winning actor and director, George Clooney, has a Lake Como villa. Some other Hollywood celebrities are also known to have homes here. Bond fans will be thrilled to know that some parts of the movie, Casino Royale were filmed here. If you are still not convinced, continue reading on to find out why you should not miss visiting Lake Como.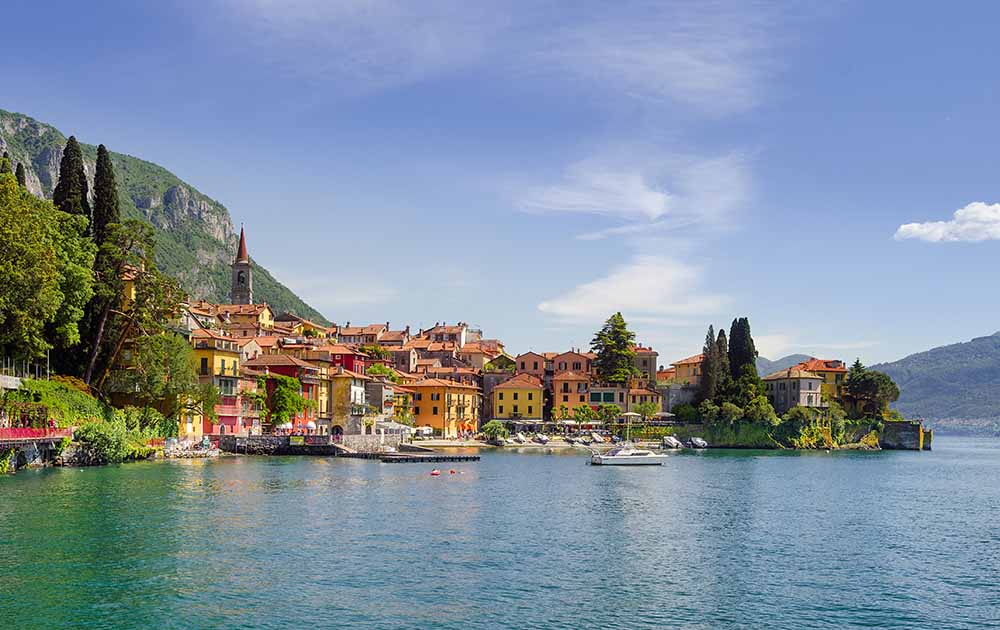 About lake Combo:
Lake Como is in Lombardy and was formed as a result of glacier activity. It has the distinction of being the third-largest lake in Italy and the fifth deepest in Europe. The lake has a unique inverted 'Y' shape and gets its name from the town of Como.
 How to reach there:
The nearest airport is Milan Malpensa Airport. You can take a cab from Milan as it is just 80 Km away. The easiest way to reach Lake Como, however, is to catch a train from Milan.
 Best time to visit:
Though very close to the mountain ranges Grigna, Resegone, and Legnone of the Alps, Lake Como has a mild and constant climate. The most popular time to visit is from March to November, which is the peak tourist season. Tourists take advantage of the sunny, dry weather and enjoy water sports, go to the beach, etc. To enjoy the autumn colors of the trees, you must visit during October or November. In winter the temperatures are mild, between 5 and 12 degrees. The lake is as beautiful as ever. Accommodation will be cheaper at this time but some of the attractions may be unavailable.
---
---
Where to stay & how long:
If possible, stay at least for two or three days to enjoy all that Lake Como offers. There are several resort villages with good hotels and lovely views of the lake and its surroundings. The town of Cernobbio is far from the crowds of Como town, but also near it to enjoy all its attractions and facilities. Varenna is another option. Many suggest Bellagio, which can be approached by road or water. Menaggio is another wonderful place to stay, with a children's park and necessary facilities for a pleasant stay.
 Places of interest and what to do:
There are plenty of attractions around Lake Como to keep you engaged for the duration of your visit.
The Cathedral of Duomo is the seat of the Bishop of Como and is beautiful with its hanging tapestry and fabulous ceiling.
Visit the Moltrasio town, the museums in Villa Monastero and Villa Del Balbianello.
Ride the Funicolare. This is a single track, funicular railway, going up and down the steep mountain slope between the lakeside city of Como and the village of Brunate. Enjoy the scenic views.
Go for a walk from the Lake to Villa Olmo, which is a villa in neoclassical style. You will find beautiful gardens and art exhibitions that will amaze you.
You shouldn't miss I Giardini di Villa Melzi, which is a national monument, built for Duke Francesco Melzi d'Eril, the assistant to Napolean. Visit its most beautiful botanical gardens with a variety of trees and plant life from across the world.
When you visit a lake you should always go on a boat ride. Go on a cruise or on a private boat tour to see the snow-covered Alps. Or go to explore the towns of Bellagio, Varenna, Como, etc. Visit the beautiful beaches or go surfing or windsurfing in the beautiful lake water.
Other attractions:
Como has been the center of Italy's silk industry, and you will find beautiful silk clothing in the shops. Explore the Armani Factory outlet and look out for bargains. Or maybe, you will meet some Hollywood celebrities or friends of George Clooney, enjoying their Italian holiday.
A visit to Lake Como will take you on a trip to the past as most of the villas have been built there during the Roman times. Como's stone-paved roads invite you to a former world of gentility. It reminds you of a world where there is time to enjoy the world around you, to appreciate nature and its beauty. Stay at Lake Como for a couple of days, revitalize yourself with the beautiful and serene yet dynamic scenic beauty and return home refreshed and rejuvenated.
---
---