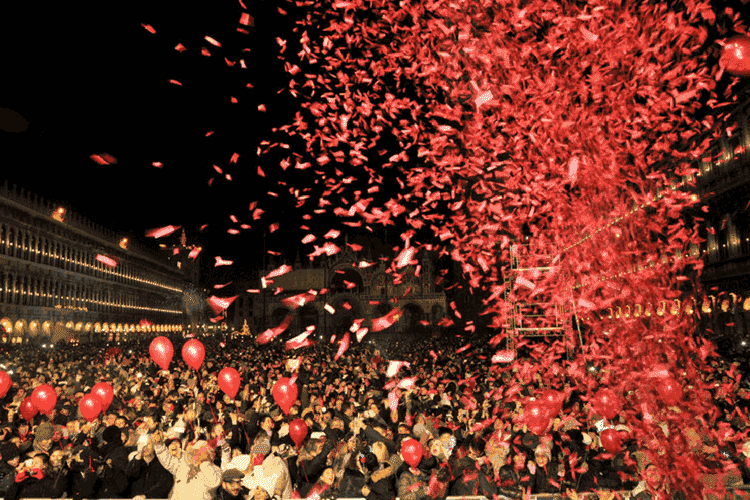 The people of Italy love celebrating festivals especially the New Year celebrations, fondly remembered as Il Capodanno. The New Year's Eve in Italy is one of the vividly and popularly celebrated celebrations here.
Plan your holiday and get your tickets as well as tourist visa to Italy in advance as there is a major rush during the New Year's season in many parts of Italy. We have listed some of the highlights which will help you plan your holiday in Italy and be a part of the vivacious New Year celebration in Italy.
New Year's Eve Celebration Ideals in Italy:
1.La Festa di San Silvestro
This is celebrated on December 31st each year. Families and friends get together and enjoy a huge delicious feast. The dinner mainly consists of traditional Italian dishes such as zampone, stuffed pig's trotter or Cotechino, which is a spiced up sausage preparation. Pork and Lentils symbolize good fortune, richness, and money in the coming year.
2.Fireworks and Dancing
There is a grand fireworks display at midnight of New Year's Eve in almost every part of Italy. Many fireworks are hosted in a central square, with several private parties also joining with sparklers and firecrackers in the recent past. Naples is one of the popular towns where you can experience the best fireworks displays in Italy.
Dancing comes naturally to Italians and fireworks are often coupled with local music and dance in major cities in Italy such as Rome, Bologna, Palermo, Milan, and Naples. There are several live rock bands who perform on New Year's Eve with some of the events even broadcasted on television.
3.Other Traditions on New Year's Eve
Locals are often found entertaining themselves with a game called "Tombola". Delicious dishes such as spumante or prosecco is served with sparkling Italian wine in all public and private parties and the fun goes on till wee hours in the morning. An old tradition of throwing out old things out of the window is still followed in many parts of Italy. People also wear red innerwear which is also considered a sign of good luck in the coming year.
---
---
Places in Italy to check out this New Year's Eve
1.Rome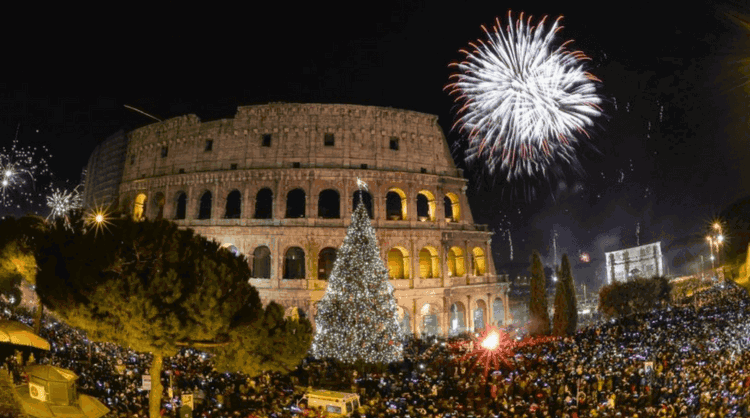 The celebrations in Rome is centered in Piazza Del Popolo. This is home to classical and rock music coupled with dance and fireworks till wee hours of the New Year. Early morning there are acrobats and performers who entertain children across all age groups with their magical performances. The Colosseum on Via Dei Fori Imperiali is another place to check out in Rome. Popular international and local bands feature as a part of the New Year extravaganza. Spectacular fireworks display in front of the Quirinale marks the beginning of the New Year. You can also indulge in an elegant evening dinner at the beautiful Casina Valaier in the park which gives you panoramic views of the city of Rome. Apart from this, there are symphony or opera shows in several theaters with some nightclubs in the city featuring special events.
2.Naples and Capri
You will not find a better fireworks display on New Year's Eve in Italy better than the one in Naples. Outdoor musical events in Piazza Del Plebiscito in the city center features the best of classical, rock, and traditional music as a countdown till the New Year.
An old tradition called Lo Sciuscio is practiced mostly existent in the outskirts of the city of Naples. Here a group of amateur musicians play music going from house to house singing and dancing on New Year's Eve in return of small gifts of money or sweets, which is considered as a sign of good luck.
Local folkloric bands perform in the Piazzetta and Piazza Diaz on the island of Capri near Naples on New Year's Eve.
3.Venice
Being one of the most romantic cities in Italy, the restaurants in Venice hosts grand feasts coupled with fine wine is served until midnight on New Year's Eve. Only early birds can make a reservation and enjoy an elegant evening in the finest Italian restaurants. Make sure your pockets are loaded as the restaurants charge a huge premium.
St. Mark's Square marks the New Year celebrations with loud music, grand fireworks, bellini brindisi – which is a toast, and huge group kisses at midnight in Piazza Ferretto in Mestre. There are also several live concerts which are coupled with welcome drinks, dinner, and midnight toast.
Many people also prefer to take a chill dip in the cold waters of Venice's Lido Beach. A perfect way to get rid of your hangover.
4.Bologna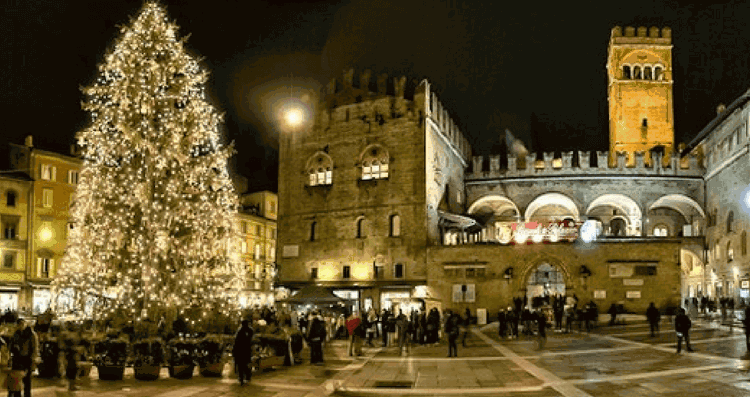 New Year's Eve is celebrated in traditional style with the Fiera del Bue Grasso. An ox is decorated from top to bottom with ribbons and flowers. People light their candles and the church bells are rung and fireworks set off in the sky. At the end of the function, a special lottery is held with the winner gets to keep the ox. This procession ends before midnight in Piazza San Petronio. There are live music performances and street markets in Piazza Maggiore.
---
---
5.Florence
Extravagant meals and Italian delicacies are served in many restaurants in Florence. Early reservation is the key as the rush intensifies as New Year draws to a close. Catching the best seat gives you a wonderful display of the grand fireworks set off on one of the Arno bridges. There are public concerts held in Piazza Della Repubblica and Piazza Della Signoria. Tenax which is one of the most popular clubs in Florence holds a surprise New Y ear's Eve party for its guests.
---
---
6.Rimini
Situated on the Adriatic coast, this is one of the popular nightlife spots in Italy and probably one of the best places to celebrate New Year's Eve. Apart from the happening socialite parties in several nightclubs and bars, there is a grand festival in Piazzale Fellini which starts at 9pm on New Year's Eve. Side by side, there is musical concerts, dancing, entertainment and grand fireworks display which is going to make your New Year truly spectacular.
Where to stay in Italy
Arranging an accommodation in one of the popular Italy can sometimes be heavy on your pocket. There are several pocket-friendly & stylish hotels in Italy which provide cheap sleep and best for tourists and guests who are just looking for an overnight accommodation. There is a host of youth hostels and campgrounds which are ideal for budget travels. If you are looking for better options, then you can also opt for B&B options, rifugi – mountain huts, agriturismi – farm stays. Options are endless which will more than ever capture your imagination. It all depends on the budget you have allocated for your accommodation.
---
---