Italy is not just a sightseeing destination. Apart from its gorgeous natural beauty, amazing architecture, and interesting culture, it has a lot more to offer. If you are a nocturnal animal and a party freak, Italy is one of the best destinations for you. It has some astonishing places where you can cheer with your friends and have some crazy time together. The night life is completely different than the quiet days. Each city in Italy is a host to night clubs and cafes which you should pay a visit while in the country. Grab your visas to Italy and plan some exiting time with your friends to get crazy here. Let us tour you through some exotic places in Italy which will make your time here even more exciting.
Best Places for a Night-out in Italy:
Milan
Hosting some of the most exotic night clubs, Milan is one of the most beautiful cities Italy has in its cart for you. Be it music, dancing and some tempting wines, cocktails and other drinks, cafes and night clubs everything in Milan are exhilarating. You can spend some best nightlife moments in Milan with your friends. Some of the best night clubs in the city are Hollywood Rythmoteque, the Doping Club, Monkey Cocktail Bar, Just Cavalli Milan, and Backdoor 43, amongst many more
Rome
Electronic music and dance, bars, and clubs all glorify the night life of Rome. As traditional this city sounds, the night life here is equally exhilarating. One thing that differentiates the city from other cities in terms of having a rocking night life is it maintains its culinary wonders along with offering some fine wine to taste. These wines are brought in from throughout Italy. The places you should not miss while staying in Rome are Piazza Navona, salsa discos at Testaccio Jerry Thomas, and Shari Vari- play house.
---
---
Florence
What comes in your mind when you think of Florence? Music, right? The city has more number of places to offer you some amazing music to tip-tap-toe upon. The night life here makes you alive. You have the Blob Club, Moyo Bar, Public house 27, Red Garter, Sverso, and the Joshua Tree Pub to make you dance all night.
Rivero Romagnola
This place is a paradise for party lovers. You have a variety of pubs and clubs for partying here. You can have some calm time on the beach and prepare yourself for some crazy nights at the nightclubs here. The beaches give you an exotic view because they are by the hill side. Some of the famous places to visit here are Cocorico, Villa delle Rose, and Papeete.
Sicily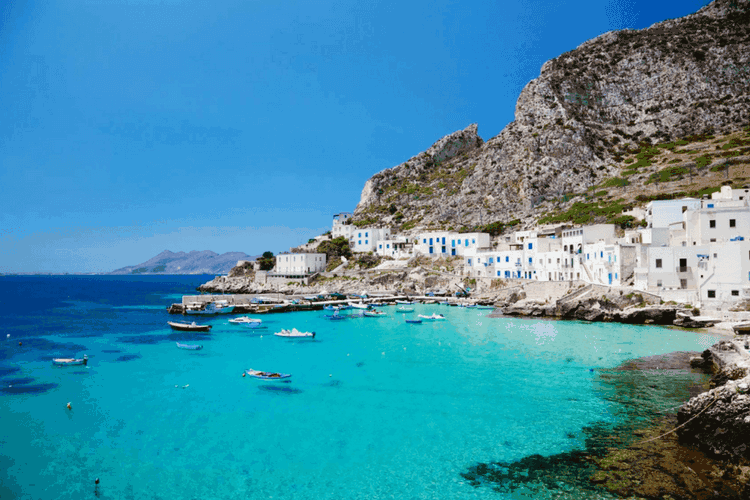 Sicily is one of the unique places you can visit to spend some amazing nights on the beaches. You are free to party here till 04.00 am in the morning. The beaches here serve some mouthwatering cocktails, and the food here is something your taste buds will crave forever. You have the Adduara Reef in Palermo, Boheme Mixology Bar in Catania, and Morgana Lounge in Taormina, among some of the exotic places to visit with friends and loved ones.
---
---
Venice
Venice too has some amazing night clubs and bars in its pocket. Touted to be one of the most romantic places in the world, Venice is also known for the cocktails it offers that make your party the best in Italy. You have a range of options here according to your moods. For a quiet evening you have a bar just to enjoy the soothing feeling, for romance you can sail through the quiet waters and dinner in the cruises, and for some fun there are live music cafes at night clubs. This place is a heaven for the night life lovers and surely carries variety in its pocket. For some fun, you must visit the Venice Jazz Club, Bar El Borrachero, and Piccolo Mondo Disco with your friends to have some crazy time.
These are some amazing places in Italy among other cities that offer some bashing parting options. However, while enjoying you need to take care that you do not flout the local norms.
Conclusion
So what are you waiting for? Apply for your Italy visa and just rock it and enjoy some cool time with your friends and dear ones.
---
---