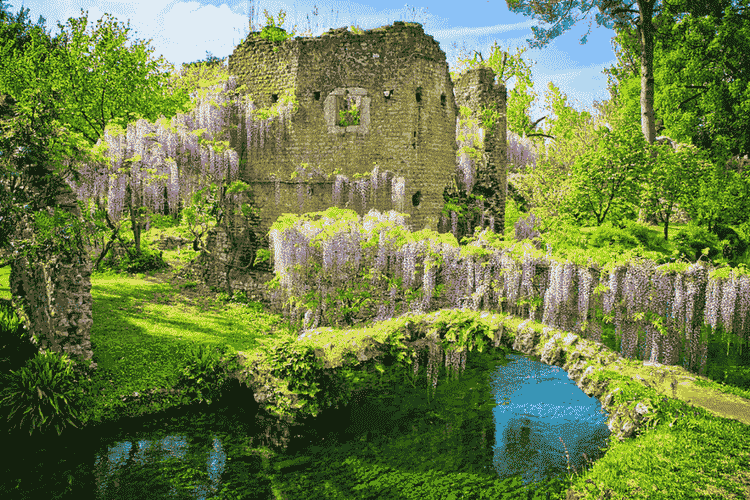 When you are looking to spend a romantic holiday with your loved one where you want a relaxing and enjoyable experience, then Italy offers you a timeless and classical experience.
Apart from this, there are also several romantic homes and places to visit in Italy which makes it one of the ideal romantic spots in the world. There are plenty of several romantic getaways in Italy where you can sit back, chill out, and enjoy your love for one another. We have prepared a list of top honeymoon destinations in Italy for romance, off the beaten path. There are plenty of several romantic getaways in Italy where you can sit back, chill out, and enjoy your love for one another. We have prepared a list of top honeymoon destinations in Italy for romance, off the beaten path.
Romantic Italy Destinations:
1.Verona
You would have heard of Romeo and Juliet. Isn't? Well, this is the city of traditional city of romance, the portrait of the Italian romantic drama, which is highly underrated compared to its neighbor Venice. Verona is also home to Juliet's house which is equipped with a balcony and statue along with millions of love letters tucked into the wall during Valentine's Day. Apart from the air of romance, you can indulge in several activities like strolling in the narrow lanes and along the river, enjoy an old-fashioned carriage ride, or relax in an outdoor café on a renaissance square. If you are looking for a romantic walk, then we would recommend the Roman Theater, Giardino Giusti, the old bridge, and Piazza delle Erbe. Enjoy a scrumptious dinner at pocket-friendly prices at several restaurants in Verona.
2.Ravello
A small and tranquil ancient town placed on top of the Amalfi Mountains that is blessed with mesmerizing views of the Mediterranean Sea. Many authors and writers have named it as the closest place from heaven and earth. Fully loaded with cozy, sunny, and notable buildings, Ravello still carries the aura and charm of an old-fashioned village and a laid-back southern Italian atmosphere. The Villa Cimbrone is one of the luxury hotels that is blessed with a beautiful park and oozes full of romance. The highlight of this hotel is definitely their terraces which offer captivating views over the Mediterranean Sea. The Villa Cimbrone is often used to host wedding parties and it is a wonderful experience attending one of them. For people looking for not a fancy accommodation, the Hotel Villa Amore is suited to their needs. The Ravello also hosts the open-air chamber music festival during the summer time.
3.Penza and spectacular views from the via dell'Amore
One of the UNESCO World Heritage sites in Italy and is probably the first example of a Renaissance 'ideal city' that stimulates spiritual well-being and does a deep impact on the human soul. The traditional buildings and wall give rise to a blossoming environment for romance. Enjoy captivating views over the Val d'Orcia as you walk along the ancient walls. The relais II Chiostro di Pienza offers the perfect atmosphere for a romantic stay. Enjoy spectacular views of the romantic Senese's hills from the terrace of the iconic Franciscan convent as you are sipping a coffee or a drink.
4.The Island of Ponza
One of the hidden jewels in the Mediterranean Sea, the Island of Ponza is crying to be explored and discovered. Hidden away from mainstream tourists, and set among gorgeous natural landscapes, bright boats, turquoise water, white limestone cliffs, gelati-colored houses, secret grottos for snorkeling, fantastic uninhabited beaches, and a stunning sunset over Palmarola Island. This is a wonderful secluded paradise to spend some romantic laid back and relaxed time with your loved one. The Grand Hotel Chiaia di Luna is a wonderful posh hotel for your romantic stay.
---
---
5.Ninfa romantic gardens
The captivating English garden set in the Roman countryside was once an ancient agricultural town that was discovered by the Roman Empire and passed through several ages till a devastating war with the neighboring cities led to its downfall and subsequently being abandoned. In 1921, Gelasio Caetani and his mother Ada Wilbraham bought back the glory and charm of this garden and transformed it into one of the marvels of central Italy. The gardens is home to the 10th century church ruins and a 12th century fresco, a beautiful river brimming with crystal clear water, ancient bridges, a plethora of plants from across the world like the yellow begonias, lavender pathways, Himalayan and Mexican pines, cherry trees, orchids, begonias, red Japanese maples, miniature pomegranates, and yucca.
6.Villa d'Este gardens and fountains in Tivoli
Placed in Tivoli, which is around 30km from Rome, it is definitely one of the most remarkable Italian Renaissance accomplishments with its spectacular palace, fountains, and gardens. Sunsets are extremely romantic here. Other features which highlight the romantic ambiance of this place are the superb concentration of grottoes, fountains, nymphs, plays of water, and music which reminds you back to 16th-century Italian style gardens. Due to its distance from traditional tourist attractions, and close proximity from Rome, the place never gets crowded.
7.Moena enchanted mountains
Placed in the lap of the Dolomites, the Moena enchanted mountains are rated as one of the most attractive landscapes in the world. The pinnacles, towers, and spires coupled with contrasting edges, plateaux, and crags above the talus deposits and gentle foothills give the Moena Mountains a spectacular environment. In addition, the bare pale-colored rocks are also contrasting to the forests and meadows below. You would be captivated by the beautiful scenery and majesty of these mountains as some of these cliffs rise more than 1500 meters and are among the highest limestone walls in the world. Chill out in a meadow until sunset and you will see magic as the pale grey rocks transform into pink and orange nuances. As the stars enlighten the sky and highlight the peaks shape, you will have one of the most romantic ambiances ever witnessed in your life. You can also visit the Moena village in the neighborhood which is a delightful hamlet, popularly known as 'la fata Della Dolomiti. There are traditional mountain huts where you can savor local Ladin dishes as the hot Stube warm the rooms.
8.Capo Testa
A windy, and wild area situated in the Northern Sardina in the Gallura region offering incredible beaches, and unique lunar landscapes. Blessed with translucent blue waters which are backed by macchia and engulfed by Mistral-warped granite outcrops, northern Sardina beaches are among the finest in the Mediterranean. Savour the wild nature of Sardina with the rock bluffs that are carved by wind and water into natural pillars which take you back to the Roman Empire era.
[Also Read : Beaches in Italy]
Italy is full of fantastic places brimming with romance, great ambiance, and loads of candlelight dinners, rich history, and wonderful customs and traditions. Places like Venice, the Amalfi Coast, Capri, the Cinque Terre, and Bellagio get crowded fast due to its popular tourist attractions. When you are on a romantic holiday, your love deserves destinations off the beaten path, getaways which are crying to be explored. Book your visa to Italy today. Get in touch with our travel experts to know more.