I don't know about you, but one of my dream trips is going to Italy, which for me is, hands down, the country of love.
(Sorry France!) Just because of the way Italian people catch your attention when talking, it's impossible not to fall in love with these European lands that offer so many possibilities. But the options I'm going to talk about are not the ones you're tired of seeing everywhere. No. I'm going to introduce to you the perfect 11 offbeat Italian spots to visit in your 20s that mix culture, food, amazing local people and experiences you won't be able to forget. Ready to start? Let's do it!
Off-beat holiday spots of Italy:
1.Orvieto
Really close to Rome (just 90 kilometers away), you can find this town in Umbria. Here you will be instantly transported you to the Gothic period, to a time that's not the present. Not just because of the cathedral, which is a true masterpiece, but for the small narrow streets and the Fortress Tower, which allows seeing the whole town. Really impressive.
2.Bergamo, Lombardy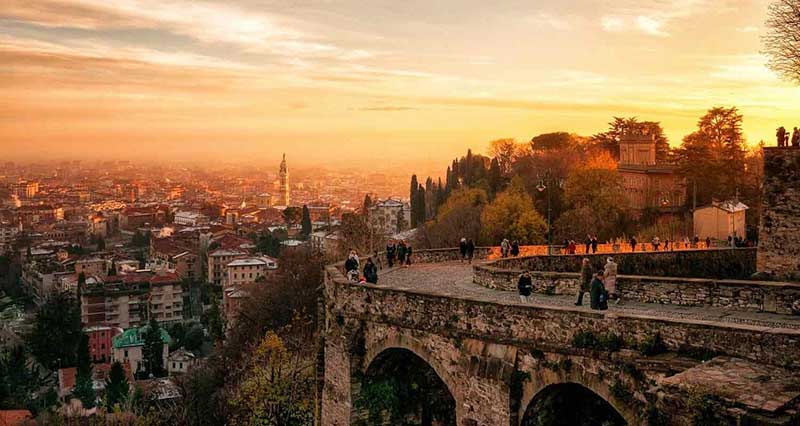 If you want to spot some lovely lakes and relax in the Italian countryside, Bergamo is the perfect spot to go. Its tiny streets, small brick houses and the restaurant terraces that let you spot all the town at once, makes it the perfect destination for a romantic break. If you go during the winter, the view of all the snowy rooftops is just magical.
3.Civita di Bagnoregio
So if you're looking for a fairy tale kind of town, isolated from the crowd, this is it. The place is inhabited for only ten people. Yes, I know you may think that you'll have nothing to do, but in fact, just seeing all the town lightened at night is a true spectacle to witness at least once in life. And if Italian food drives you crazy (that's not very hard to do), try the bruschetta, their bread, garlic and tomato specialty.
4.Gabicce Mare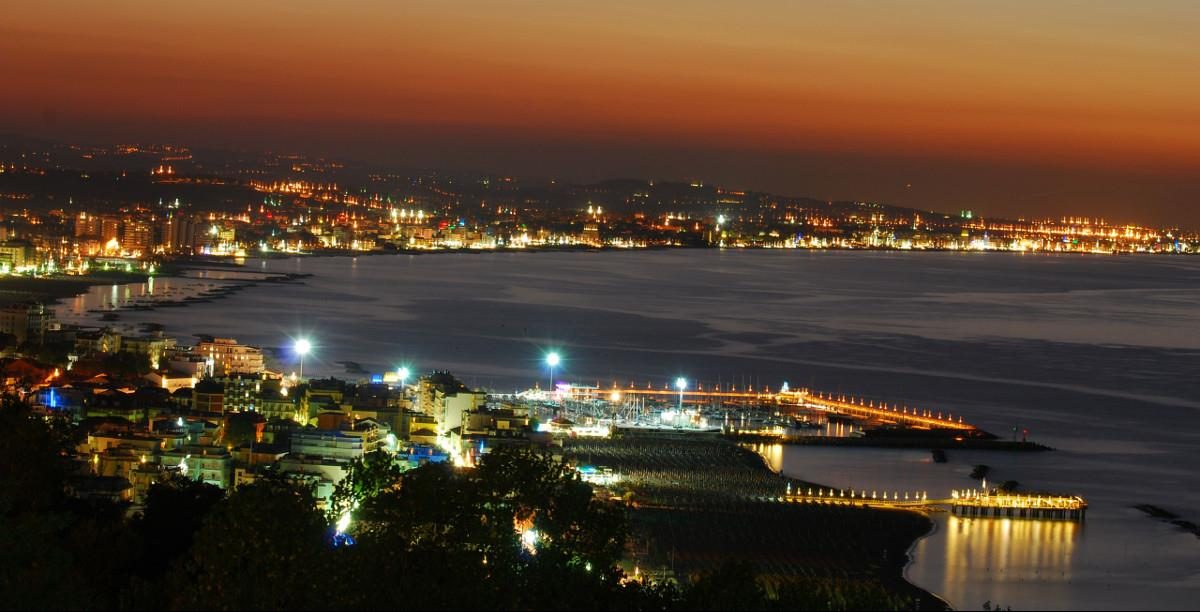 This is the place for those sports lovers who want to immerse into nature, beautiful crystal clear beaches and green hills that won't leave anyone indifferent. The wilderness of the coast, mixed with some cool plans to do like camping, trekking and sailing, make this nice destination a must-see in your Italian trip.
5.Porto Selvaggio
Speaking of magical places… My eyes opened fiercely when seeing for the first time the unbelievable landscapes of this place. Turquoise, transparent waters, rocks to make some fun jumps from, lands covered in olives and the little traditional Italian markets, is what you're going to get in Porto Selvaggio, which is a protected area since 1980.
6.Arezzo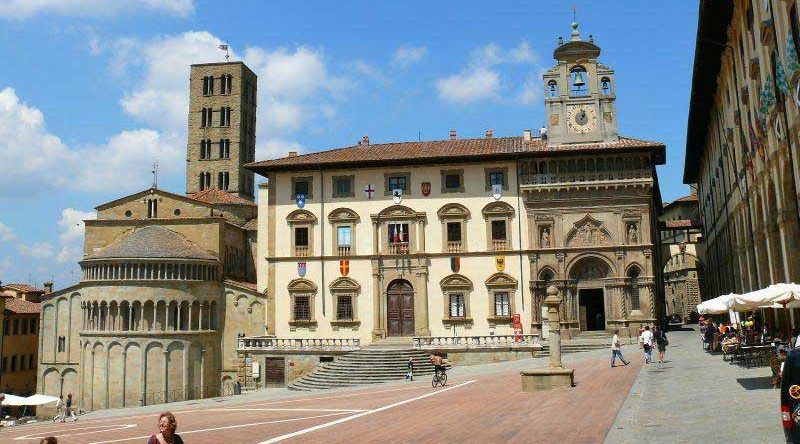 This town is pretty close to Florence but it's sometimes overlooked by tourists. It has kind of a medieval look and one of the things that will make you target this place to visit it the market that it's organised once a month. Here you'll find all kinds of antics to take home with you. The main square with the small terraces will also make you live the authentic Italian spirit.
7.Portofino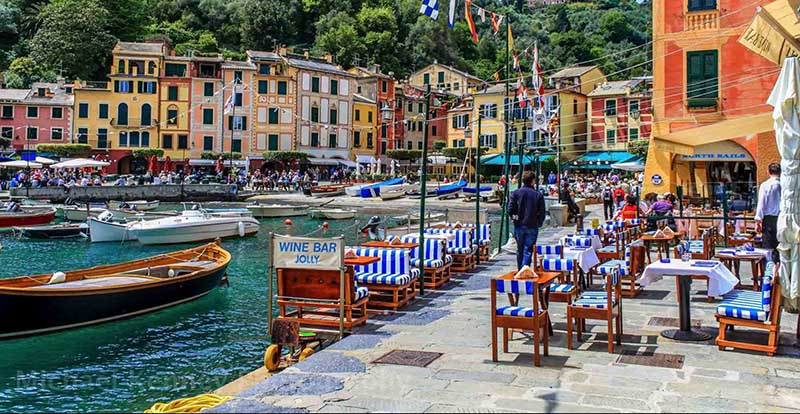 Just by looking at the pictures of Portofino, you're going to be enraptured by its "coast-like" essence. The little boats, colorful narrow houses and the clear water you can smell everywhere are just the beginning of the beauty of this place. And during the night, it's even more charming, with all the lights brightening the town and the seafood restaurants to please you with some fresh delights.
8.Portovenere
It has a similar feeling to Portofino, with lovely houses located on top of the rocky coast. Tiny boats decorate the scene and you can bet you'll get some rest here. It's way more peaceful than the other villages from Cinque Terre. You will also find a medieval fortress, which is really worth a visit. It's the perfect place to go for a romantic getaway.
9.Iseo Lake
This Italian spot is best known for two main things: hiking and its floating walkways. From here, you can spot Monte Isola, Europe's largest lake island. This is the kind of place that is not very famous outside Italy, but offers quite some good activities to do, like visiting Castello di Grumello, take a ferry ride crossing the waters to admire the landscape and go cycling or hiking through the forests. And don't forget to taste its delicious wine!
10.Matera
This lovely town is one of those spots where you can feel the spirit from 50 years ago. But in a good way, of course. With hundreds of houses made of stone and stacked ones above the others, Matera is described as the best example of a troglodyte settlement in the Mediterranean Coast, due to its outstanding caves. Traditional food is the way to go here, with really nice cafes and restaurants to accompany this glorious visit.
11.Marettimo Island
You should really check this beautiful charming island located in Sicilia. I would suggest staying more than a couple of days here, since it's a relaxed, pure transparent water kind of island, almost car-less and not as crowded as Capri, for instance. It's perfect for just walking around, diving and making some nature discoveries. The rocky cliffs you'll find here are a paradise to swim and forget about anything that's running through your mind!
I hope I gave you some inspiring ideas if you're planning on traveling beautiful Italy. In my opinion, this country a magical place that deserves a thorough visit at least once in a lifetime. Not just because of its amazing history and food (which for sure are going to delight you!), but for the chance you'll have to interact with the lovely locals, get to know some breathtaking landscapes and immerse into a culture that's so rich and powerful. Why wait? Apply for an Italy visa through the right agency to cut off your worries. Also, if you have in mind some other Italian places that everyone should check out, leave them in the comments! See you next time travelers!
About Emilia : I'm Emilia Polizzotto. I've studied Advertisement and PR in college and I've always been a lover of animals, the environment and writing! It's great that I can combine these two last things working at U2GUIDE, where local experience and social impact are such an important part of our philosophy for bringing together travelers and local guides. Apart from the website, we also want to make this world a better place by writing a blog with all kind of information (tips, interviews, destinations…) about traveling, always in the most sustainable way possible!
---
---