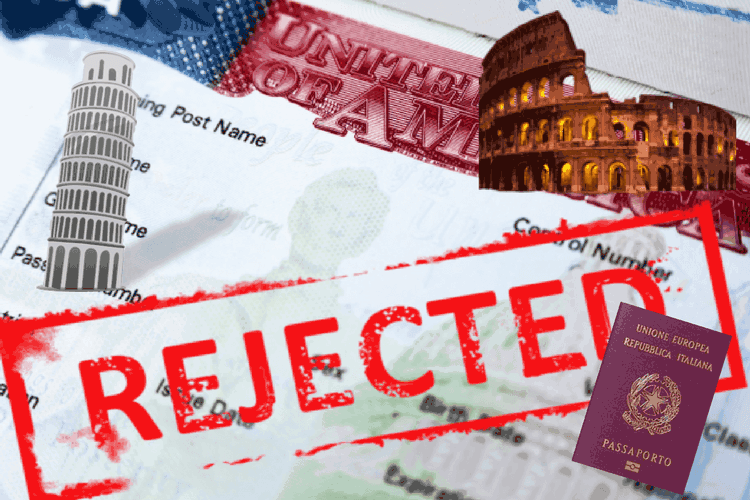 Traveling to Italy requires you to apply for visa if you do not belong to a country that allows passage just on basis of a valid passport. Your requirement can be anything; Italy tourist visa or Italy business visa, you will need to follow certain procedures before getting approval for the same.
Schengen visa as it is called, visiting Italy or some other European nations will need you to get approval for it. However, recently there have been lot of situations wherein people have been getting rejections for their visa applications. Moreover, it has been noted that for getting an approved Schengen visa, people have tried almost 3 times to gain success.
There can be numerous reasons for these rejections. Notable amongst them is that people often think they are aware about all the necessary documentation required to present at the consulate; however, this is just their misconception and the reality is something else.
1.Understanding the Schengen Visa
A Schengen Visa was created on the lines of the Schengen Agreement that was signed by 26 European countries. This agreement was done for stating to abolish their internal borders for the other member nations and also other countries for the purpose of free movement of people, goods, and services, in accordance with following the external borders.
So the gist is, if you have Italy travel planning on the cards, you ought to have a Schengen Visa, if you are not a resident of Canada, USA, Japan, San Marino and Andorra.
To obtain an Italy tourist visa, there are certain guidelines that are to be adhere to. If you belong to a nation that requires a visa to travel to Italy, you need to obtain the same from the Italian embassy or consulate in your area.
A citizen of the USA, the UK, Canada, Australia, South Africa, Ireland, and New Zealand need only a valid passport, the maximum limit of which is 90 days or less. The rest of the countries require a visa.
During an Italy Travel Planning Program, the Italy tours and travel guide must ensure that the intended tourists are absolutely clear about the purpose of their visit to Italy. Whether it is a business purpose tour or simply a vacation tour; this has to be categorically mentioned in the form. Incomplete or incorrect filling up submission of the form will call for outright rejection of the visa, irrespective of the purpose of the tour.
---
---
2.What can be done to avoid rejection of Italy visa?
In order to avoid rejection of Italy visa, the following points are to be borne in mind before and during the application procedure.
The application form has to be duly filled and submitted at the Consulate in order to apply for a Schengen Visa
All the necessary documents are also to be submitted along with the form. The documents must be submitted in original, accompanied by a photocopy.
If the traveler is a minor, s/he must submit the form with valid signatures of both the parents, couples along with the birth certificate. Also the copies of passports of both the parents are also to be submitted if the minor is traveling alone.
It is mandatory to submit the passport or other equivalent documents; the validity of which should not be exceeding 10 years at the time application. There must also be two blank opposite pages.
Recent passport sized photographs, against a light background are also required
It is also required that the applicant must furnish sufficient documents to show that he has been invited by an acquaintance staying in Italy. This is to ensure that the tourist will have adequate place of accommodation. He will also make sure that the tourist will leave the country as the visa expires and will not take up work. Alternatively he must submit a copy of hotel booking documents in case he has no acquaintance staying in Italy.
It is also required that host must also provide valid documents, i.e in case if an Italian citizen, he or she must give identity document and in case of foreigner he must also give his permit of stay
If the traveler doesn't have kith and kin in Italy, he must give a complete skeleton of his flight booking details, travel itinerary, hotel reservation etc.
A record of bank statement; the duration of which is the last six months is also needed
A cover letter stating the travel duration, type of trip as well as itinerary are to be submitted
In case of business or work travel, the letter of employment is also required
---
---
Most of the times visa applicants do not fulfill any one or more of the above mentioned requirements. Remember that even one glitch can lead to rejection of Italy visa. So if you intend to avoid rejections, ensure that you collect every detail as mentioned above along with additional documentation than asked by consulates so as to be extra sure about approval. If you feel overwhelmed, then choosing a good consultancy for this purpose can also be an option.
So prepare yourself for the visa application procedure and eventually make that coveted trip to Italy happen soon.