Italy is a beautiful country in Europe along the Mediterranean coastline. Italy has greatly influenced and impacted the western culture and cuisine. Several cities in Italy have been set as benchmarks in their respective fields such as Vatican – is situated in Italy, Venice – the city of canals, Milan – fashion capital of Italy, and much more.
No matter which part of Italy you travel, you get to see something unique and attractive. Millions of tourists come over to Italy and it has been named the 5th most visited country in the world for tourism. The purpose of the visit is an opportunity to experience the rich art, history, cuisine, and culture. It is also home to the maximum number of World Heritage Sites in the world. Apart from these, you get to see beautiful white sandy pristine blue water beaches, Rocky Mountains, and many ancient monuments. No matter how many times you visit this beautiful country on the Mediterranean coast, time and time again people do come back for a visit. Most of the international arrivals in Italy come from neighboring countries such as Germany, France, United Kingdom, Switzerland, Austria, and Netherlands.
Things to know about Italy:
1.Best places to visit in Italy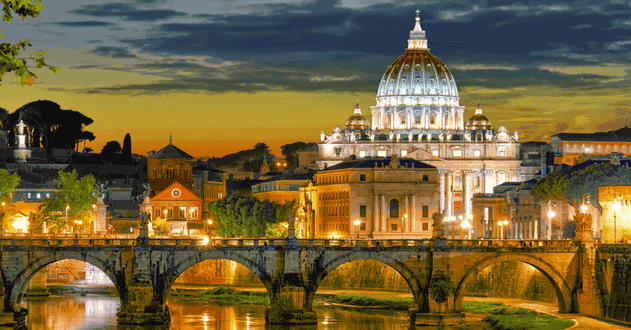 A boot-shaped country that is home to the antique and magnificent Vatican and La Dolce Vita, which still carries an aura, grace, and charm even after built centuries ago, and it attracts several millions of tourists each year. With trendy fashion, amazing landscapes, Italy has been always a popular travel destination for a number of reasons. You would have so much to explore and discover, that even a lifetime would not be sufficient to uncover the mystery of this beautiful country. The most popular places to stay and are preferred by tourists all around the world are the Eternal city of Rome, Venice, Tuscany, Cinque Terre, the fashion capital Milan, Amalfi Coast, Pompeii, Naples, Sicily, and Italian Lake District. With a pleasant weather and great landscapes to explore, Italy provides a great atmosphere and climate for tourists all over the globe all through the year. Other popular tourist destinations are Italian Alps, Capri, Herculaneum, Vesuvius, Matera, Lake Como, and Lake Garda.
Related Post : Things to do and see in Italy
2.Climate in Italy
The climate in Italy would vary depending on which part of Italy you would be visiting. Northern Italy experiences a comparatively cooler and relative version of the humid subtropical climate, whereas the southern part of Italy generally experiences a Mediterranean climate. The temperatures differences between the north and south can be extreme especially in the winter, with an average difference of almost 20-30°F. The north normally experiences a stable summer season that is accompanied by thunderstorms during the later half of the day. Summers in the south are typically sunny and dry, making it more cloudy and humid. The spring and autumn season often occur in installments, which are suddenly broken by cloudy or cold spells.
3.Accommodation
You will find an accommodation in all price variations with several choices, be in boutique hotels, self-catering villas, rural farmhouses, mountain monasteries, youth hostels, and family run bed & breakfast. These are reliable, pocket-friendly or luxurious, well-maintained standard and are strictly regulated to ensure quality accommodation for tourists and guests. It would be advisable you book well in advance for reservation in popular resorts and hotels in major cities. There are grand hotels oozing opulence and glamour to reasonable rate hotels for the tourists to choose from. The rate for a hostel accommodation is approximately in the range of €18 per night for a dormitory, with established hotels generally near €25.
4.Italian Cuisine
A cuisine that has undergone several changes and transformations due to centuries of political and social changes that will leave you only with a rich savory flavors to taste. With extensive uses of ingredients such as tomatoes, potatoes, maize, bell peppers, cheese, and wine in the cuisine. Italian cuisine has been rich in diversity, delicious in taste, and popular around the globe. The cuisine is widely dependent on the quality of the ingredients and not on the quantity. The ingredients would vary depending on the region. Of late coffee has become an important part of the Italian cuisine.
5.Traveling to Italy
Being a member of the Schengen Area, all countries, which fall, in this area does not have border controls. All countries in the European Union have not signed the Schengen Agreement, hence do check which all countries you are visiting other than Italy and apply for a visa accordingly. Due to this while visiting the other countries in the European Union, you may either have to clear immigration but not customs or clear customs without immigration checks depending on the area you are traveling. If you are a non-EU, EEA or Swizz citizens, who wish to stay in Italy for less than 90 days need to declare their presence in Italy within a period of 8 days of arrival. You can arrive in Italy via plane if traveling from international borders other than EU member countries. If traveling from EU member countries, you can reach Italy by train, bus, car, or boat.
Italy will surely touch your heart and soul with its antique and reverent structures surely going to leave you with short of words in admiration. This land is blessed with beautiful natural landscapes, delicious cuisines, irresistible fashion, and architectural marvels. Select your right partner for your Italy travel and Italy visit visa from Dubai and enjoy your Italy holidays in this beautiful country along the exotic Mediterranean coast.
---
---