Rome is a striking amalgamation of food and history. To gratify your hunger and satisfy your taste buds, here we give you a rundown on the best eats in the city. 
Many people get the Italy tourist visa and flock to the country to devour the array of gastronomical delights, from pasta and meat dish to pastries at the best restaurants in Rome or Milan, and also savour wines at great bars.
The overpowering and attractive historic sights at Rome, and the longstanding culinary tradition, both concoct to create a fantastic destination. We have heard a lot about the ancient structures which are well-preserved and beautiful, and cherishing this while eating the most delicious Pizza in the world, keeps you over the top of the world.
The Roman cuisine is characterised by a unique set of ingredients, menu and process. The trattoria, street outlets and restaurants in Rome are filled with aromatic and appetising meals, little different than the other Italian cities.
1.What To Eat?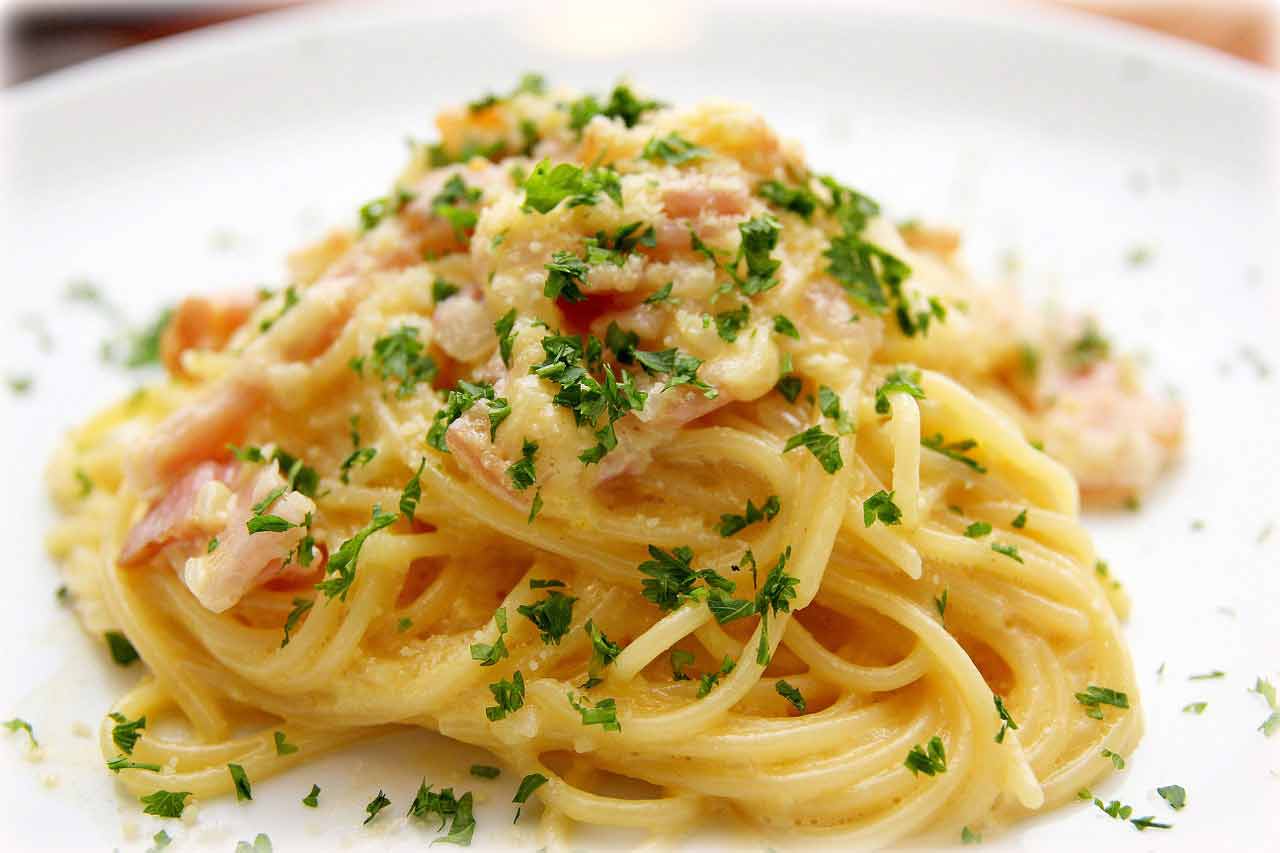 Not just the pizzas and the gelato, but here are the top 10 lip-smacking dishes you can't miss on-
1.Carbonara- For all the pasta lovers, this is one of the dishes with several rumours of its origin, where one says that it originated in World war II when American desired bacon and eggs and the chef toasted it with pasta along with hard cheese, guanciale, and black pepper.
Where to eat: The Carbonara
2.Suppli- Continuing the tradition of Roman cuisine that involves fewer ingredients but full of character, it is ball rice made of tomato sauce, piece of mozzarella, egg, and bread crumbs. It is the favourite Italian snack cooked to perfection.
Where to eat: Suppli
3.Maritozzo- The typical bun breakfast, cut open, that dates back to 1800s has got an oomph in Rome and is packed with whipped cream. Variations involve eggs, flours, honey, salt and more.
Where to eat: Il Maritozzaro
4.Cacio e Pepe- Pasta is the go-to food here and this is another variety of it. The ingredients are not at all fancy or rare, and the black pepper steals the show.
Where to eat: Felice A Testaccio
5.Pizza al Taglio- Everyone loves Pizza. And what makes this dish special here is you can order Pizza by slices. Yes, if you like a pizza that has toppings of marinara sauce and olives & mushrooms, or tomato sauce with parsley, or pumpkin cream with mozzarella, you can order only the required slices of all of these.
Where to eat: Pizzarium
6.Baccalà– Another mouth-watering roman cuisine on the list is this fish dish that has been dried after salting. it's great as an appetizer or as a main course.
Where to eat: Dar Filettaro
7.Carciofi- It looks like a bronze fried flower. This is an artichoke that is filled with bread crumbs, garlic, mint, and parsley and sautéd in olive oil and water.
Where to eat: Nonna Betta
8.Tripe- Traditionally served only on Saturdays, today you have the opportunity to relish it everyday because of the huge demand. Made out of thin precooked tripe, and fried with onion, carrot and celery, and seasoned with salt and pepper, it has a pleasant flavour.
Where to eat: Trattoria Da Cesare al Casaletto
9.Allesso di Bollito- Mastering the slow cooking, this is one of the incredible beef dishes. The simmered meat is placed on the bread and dipped in the savoury juices making it a wholesome dish.
Where to eat: Mordi & Vai
10.Saltimbocca- So flavoursome, that it 'jumps in your mouth', literally. Made of veal, it is wrapped in prosciutto and sage, which are pressed onto the chicken breast, and later marinated in wine or saltwater.
Where to eat: Cantina & Cucina
2.How To Find A Good Roman Restaurant?
Since now you have collected information on what to eat, another question that pops up is which are the best restaurants. Italy is not credited for bad food at all. But if you seriously ask us, it is common to stumble upon petty food experiences. Here is a set of advice that would let you sit in the top-notch restaurants and experience the quality of service that you would admire-
1.Ask locals
Hectic it may sound, but the results are genuine. Their recommendations will be on the basis of the regular eating in the city and knowing which restaurant can serve the expectations- whether you want nothing fancy, just simple, authentic dish, or upscale restaurant with a beautiful view. A tip that works- look around to see what locals eat and what people have ordered; this would help you get some delicious dish on the table.
2.Skip restaurants that are continuously opened
Italians have a routine of eating in a timetable. Generally, the lunch is served from 12:30 until 3 p.m., with a final seating around 2:15 p.m. And dinner from 7:30 to 11 p.m., where the last guests are expected at around 10:15 p.m. So, an eatery or restaurant opened outside these hours meant to serve only the tourists.
3.Avoid restaurants at hotspots
It is quite tempting to sit at a restaurant nearby when you have come out of any attraction or tiring sightseeing. In Rome, do not order near the main tourist sights, such as Piazza Navona and  Pantheon, because here the hustle is more than the grade of service- food could be warm but not fresh, and the reception is expensive and unsatisfactory. Ideally, walk for a few minutes and you can explore better options.
4.Pitch in a food tasting tour
This idea works everywhere. There are several Italian food tours which let you gorge on the ace dishes in the different parts of the city for hours. From fascinating stories and interacting with locals to eating in off-beaten-path, the tour is a boon for foodies. Savour fancy to local specialities and sip some classic wines. Choose from the Roman Foodie, Fresh Market Lunch Our, and Trastevere Evening Tour.
5.Don't be lured by the staffs on the streets
You may find a staff or a duty man with an English menu on the streets, lined by restaurants, telling you how their food store is outstanding and will also give you attractive offers like a welcome drink on the house. Just say no, because a reputed restaurant won't require to pay staff for this, rather would be stuffed with reservations.
6.Grab the menu with seasonal ingredients
One of the highlights of the Italian cuisine that binds the varieties from all cities together is fresh and seasonal ingredients. So, when you see a menu, do check out if they are made of the particular season's vegetable and fruits. Like pasta with Asparagus in November is an alert because this is an 'April-May' ingredient.
Tip- Select menu fisso for lunch.
7.Go gelato
Keep yourself cool by trying some artisanal ice creams and this could be best found in places with a sign of 'gelato artigianale' or 'gelateria artigianale'. They hold a platter of sweet, eye-catching ice creams in flavours you would have never tried, like coffee, pomegranate, rice and lot more.
3.Where To Eat Cheap And Tasty?
Roman restaurants are popular because you can take your bae for romantic exquisite dining and also hang out with friends at a subtle and good cheap eatery. Few inexpensive options include:
Panella
Suppli
Giselda
Pianostrada
Piccolo Arancio
4.What Are The Restaurants In The Hit-List?
The top trattoria and restaurants that you must dine at-
Roscioli
Pizzarium
Felice e Testaccio
Bistro 64
Epiro
Altrove
Trattoria Pennestri
100% Bio and Pionastrada are the vegetarians' loved restaurants.
With a new wave of chefs in town, the local cuisine remains the roots but the dining scene has become more delectable and healthier. Get your forks ready!