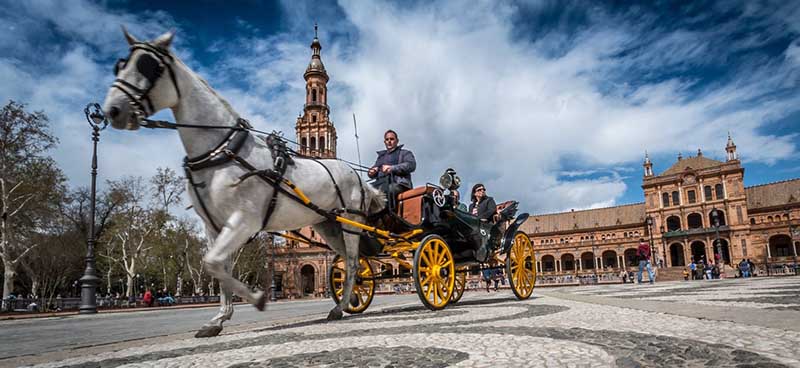 A European holiday is a dream come true for many visitors. Teeming with an amazing assortment of fascinating countries, Europe offers something for all genre of travelers. Among these countries, Italy and Spain are both most popular destinations to visit in Europe. Italy and Spain are both beautiful destinations offering a harmonious blend of natural beauty,  cultural immersion and heritage sights. Packed with amazing sightseeing, epicurean and cultural experiences, Spain and Italy both woo their guests with their unique charms. But which of them is a better holiday destination? – You may wonder. Well, it all depends on what you want to experience on your European holiday. Spain and Italy are very similar but still feels totally different from each other. Here are few pointers that distinguish both these charming countries from one another.
1. Spain or Italy – which offers a better experience in art and architecture.
When you speak about European art and sculptures, Rome and Florence are two names that pop up in your mind. There is no doubt that Italy has an amazingly diverse and unique art collection and is a preferred destination to visit among art lovers. Italy offers you a remarkable world of famous masterpieces by renowned artists. It also captures the wonders of the Renaissance era and ancient Roman civilization in its historic ruins and monuments.
Spain, on the other hand, offers Baroque and Romanesque Spanish style architecture and is ranked second to list some marvellous buildings as UNESCO World Heritage Sites. Italy and Spain both give a glimpse of their grand historical years through their art and architecture. However, Italy is more popular among those how are keen to revisit the historical era and are ardent fans of art and heritage.
---
---
2. Spain vs Italy weather – Which destination is more suitable weather-wise?
Spain is twice as big as Italy which means even the climate varies drastically than Italy. Different regions in Spain have different temperaments when it comes to weather. Italy also has varied weather throughout the year, but it mostly has stable seasons throughout its regions. Hence it is essential to keep note of the climate while planning a vacation to Spain or Italy. Summers in Italy start around June till August, Autumn is from September till December, Winters from December to February and Spring starts in March until May.  Spring is the best season to visit Italy as the weather is sunny yet pleasant for outdoor sightseeing. In Spain, you can plan your vacations in Spring and Fall as the climate is pleasantly warm during this time of the year. In fact, most of the year Spain has a warm and enjoyable subtropical climate famously known as the Mediterranean climate which is loved by tourists around the world.
3. Nature's splendour – Spain vs Italy visit for scenic landscapes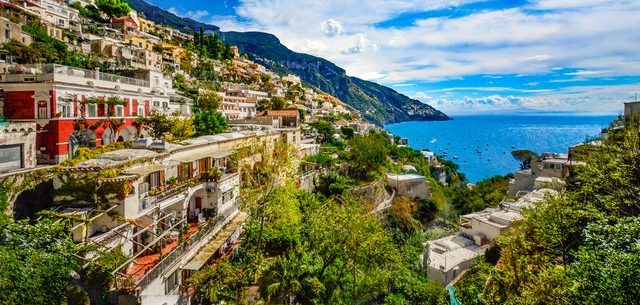 Spain and Italy are both blessed with gorgeous natural landscapes. But Italy has a slighter advantage of being incredibly diverse in such a small place. This makes taking excursions to the countryside just a matter of a couple of hours from the Italian cities. The Tuscan countryside, lush vineyards of Lombardy and Piedmont, pristine lakes such as Lake Como and Lake Garda and Amalfi's colourful coastal townships overlooking the deep blue waters are some of the incredibly scenic vistas that are worth visiting.
Spain also offers spectacular natural vistas but it is more popular for its sun, sea, and sand. Spain is home to a breathtaking collection of Mediterranean islands such as Palma de Mallorca, The Canary Island, Ibiza to name a few and the famous beaches at Costa Del Sol are always the preferred spot for beach lovers and party goers. So for romantic getaways, choosing Italy or Spain for the honeymoon can be a dilemma quite tough to decide.
4. Food scene – Spanish siestas or Italy's dolce vita?
Italy and Spain both love their food and are food havens for its visitors. The food culture is highly influenced by the local's lifestyle and it plainly reflects their way of life. Italy serves guests with freshly baked pizzas, plates of pasta garnished in cheese and soups fused in herbs along with locally produced wines. Spain is like a hen mother who loves to pamper its visitors with comfort food during siestas and its tapas bars are quite famous inspiring many other countries to follow suit. Lastly, don't forget to try the desserts. In Italy, gorge on delicious gelatos of countless flavours and Spain dessert course such as mantecados, Crema Catalana and flans will leave you wanting for more.  You would really have to call it a truce between both these destinations regarding their food delights as you really wouldn't want to miss the epicurean treats both these countries have to offer.
---
---
5. Spain vs. Italy- which country is more affordable.
Among Italy and Spain, the former is more expensive for tourists than the latter. This is one main reason for travellers to choose Spain over Italy. Both countries offer impressive transportation services of high-speed trains and a plethora of accommodation and dining options. However, the average cost of a basic accommodation in Italy is about 10 to 20 Euros higher than that of Spain. Accommodation and food are quite cheap in Spain; even in major cities, you can easily find affordable and cheap options, unlike Italy where prominent cities might put stress on your wallet. For instance, Venice and Italian coastal towns are quite expensive as compared to Spain's cities and townships. Thus the expense factor makes Spain a much popular destination than Italy among budget travellers.
In conclusion, you can get the same experiences of heritage, food, and culture in Italy and Spain, but both countries offer it in their unique style. Spain is more expansive with its gorgeous vistas scattered amid different topography whereas Italy, though compact, packs a punch when it comes to viewing eclectic scenic sights. If you wish to get a complete holiday experience of Spain you may have to visit more than 6 to 9 destinations and your travel distance also increases. It may take about a week to explore most of Spain's splendours. However, Italy can offer you its best sights in about 5 days and the travelling distance is also quite less as compared to Spain. Nevertheless, you can even mix and match a few destinations from Spain and Italy to create your own unique European experience. This is easily possible as Italy and Spain both are part of the Schengen visa agreement and an Italy Visa will suffice for your Spain and Italy vacation. Both of them together makes a wonderful getaway from the day to day hustle, thanks to their idyllic lifestyle and tranquil ambiances.
---
---