Travelling to Italy? Find out the ideal time, considering factors like weather, crowd and prices.
Italy is a beautiful European country with a long Mediterranean coastline, captivating art, awesome history, delicious food and unparalleled architecture. It's packed with a diverse form of attractions and entertainment that makes it one of the top destinations in the bucket list. Everything that you have seen in the movies and desire to experience in real life- they all exist. From colourful buildings on steep mountains by the beach to the green vineyards an olive groves, Italy is one of the happening stations on the planet that you can visit any time of the year.
It depends on what you want to visit and do that decides the month you should travel to Italy. We have boiled down the list of activities for each month and season-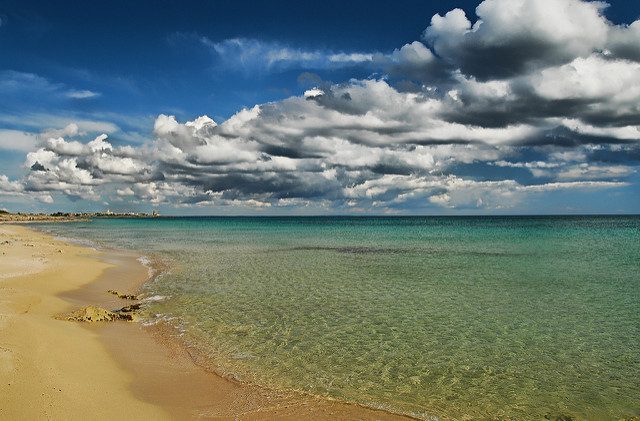 What to witness in Italy as per Seasons:
1.For beach bums
Spring and summer is an enthusiastic time for sea-loving or beach-centric tourists. The crowd is expansive and the prices of the umbrella and beach chairs could blow your mind. You can find quieter beaches in October near the sea, like Terlizzi in Puglia.
2.For shopping freaks
If you are someone who loves shopping and is mad for deals, Italy is going to throw some tempting options to you. The summer and winter sales are insane from lowest being 30% to reach as high as 70% and you can enjoy buying plenty of things of your choice. The winter sales commence at the New Year's day and finish only when the stock depletes, somewhere around mid-February. The curtains of summer sales raise off in July and August.
3.For booking hotels
Italy is heaven for excursionist and the booking of hotels are compact for longer phase. If you want to stay in bigger and better hotels, talk to agents or book the rooms online before 4 to 6 months of your trip date.
4.For cheap tourer
Italy is brimming with travellers all around the year, except the winters. And this is when the prices are slashed. There're occasional rain, storms and other climatic adverse conditions, but the cities like Rome and Naples are unbelievably affordable now.
5.For wine aficionado
No brownie points for this one, the off-season has the cheapest of all itineraries and that makes the wine and alcoholic drinks sold at reasonable range.
A wonderful thing that you'll find in the country irrespective of the occasion you visit here is the warmth and affection by which the locals greet you. They'll not be afraid to burst your personal space bubble and come forward to hug, kiss your cheeks and say hello.
---
---
What is the best time of year to go to Italy weather wise?
Italy is awe-inspiring all seasons; it is usually dry in summer from May to mid-October and pretty busy with wanderers roaming all over the country, October and November are rainy months and the winter knocks from November through February which is fairly mild.
But the best travel time is spring, from April to June, and fall, from September-October. Thanks to its favourable weather, moderate temperature, scarce tourists and budget-friendly prices. You're gonna have a ball in these seasons.
---
---
Is October a good time to visit Italy?
Let's answer this by mentioning all good things, according to months-
1.January & February- In the New Year's week there is a burst of visitors from all over the place, but this gradually declines in the second week of January. And the hotel prices & flight rates are slashed and even the most famous sights remain silent. Then, participate in Carnevale, an interesting festival, which also makes the best of fall in February. The tourists seem to boom again at this time, mostly during the Valentines.
Events: Epiphany, Antonio Abate, and Carnevale
2.March & April- These months announce the beginning of shoulder season when the weather is fabulous and tourists are fewer. And Easter plays an important role in turning the days to peak season as the visitors are on the holidays and its merrymaking everywhere. Still, it's not as crowded as in September onwards.
Events: Rome Marathon, Easter, and Rome's birthday
3.May & June- Busier, hotter and pricier than previous, these months are fascinating for the explorers. People who are a fan of summers and like the warm weather can hit the beach and dance in the little rains.
Events: America's Labor Day, Giro d'Italia and Italy Foundation
4.July & August- July experiences the height of seasons and deadly drops down at no time. The weather is unstoppably getting more hot, especially in the south. And August is one of the most ignored months for any country. Considered as the worst period due to its uncomfortably hot and muggy weather, the entire country takes an off.
Events: Horse race, Festival of the Redeemer, Ferragosto, and Escape of the Ox
5.September & October- We have a concept that both September & October is tagged under the 'fall' category, but it is not. September is a warm month but it's not as gruelling as the rest and sightseer have started arriving now. But you can be stunned by the fact that from Ferragosto holiday the shops and restaurants are still closed. And then arrives the favourite of all, October. It's a brilliant mix of rain and sun, calmness and crowd, and flowers and food.
Events: Boat Race, Festival of the Madonna of the Sea, White Truffle Festival and Barcolana Regatta
6.November & December- These are the off-season when there are great and grand holidays including Christmas, New Year, Santo Stefano and others. The visitors are left discouraged by the closed museums and sites. So, gain information about famous places beforehand to avoid disappointment. Also, November has the most rains and keeps the county mild and wet.
Events: White Truffle Fair, Feast of Our Lady of Good Health, Christmas and Wild Boar Festival
---
---
When is the best time to visit Rome, Venice and Florence?
Italy is about everything- it's about the glories of Rome, the elegance of Venice, and the architectural marvels of Florence. So, here is a break down of the worst and best times to visit these places-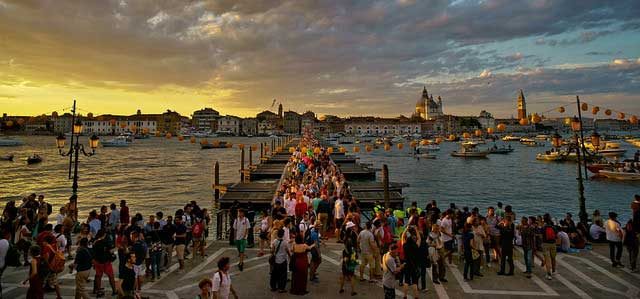 Venice during the Carnival can be a race- it's tiring, exhausting and overwhelming. There are long lines for museums, the attractions lose their charm and hotels are at firing rates. It's best to visit Venice in either March or November.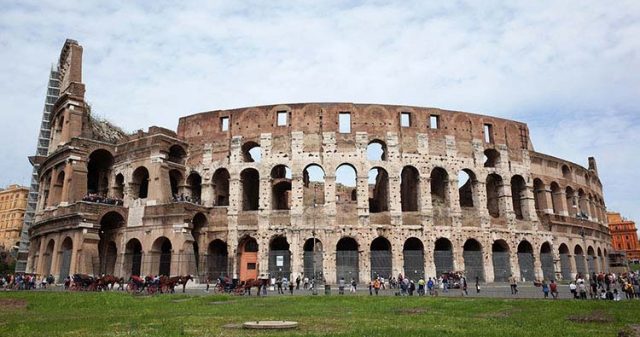 Rome and other southern cities are warmer all year round except few months which can be cold but not as the biting winds. Visit Rome from October to April where you can enjoy lower prices, a mild temperature, beautiful looking architecture with a handful of tourists.
With a mind-blowing combination of pleasant and peak season, Florence and also Tuscany is best to visit in April, May, June, September, and October. These months show the real Italy filled with art and music festivals, beautiful dining and exorbitant services.
We have seen Italy is gorgeous with different highlights in different seasons, from festivals to food to activities. It is up to you to now to book your tickets inspired by what you want to do in this artistic country.
---
---