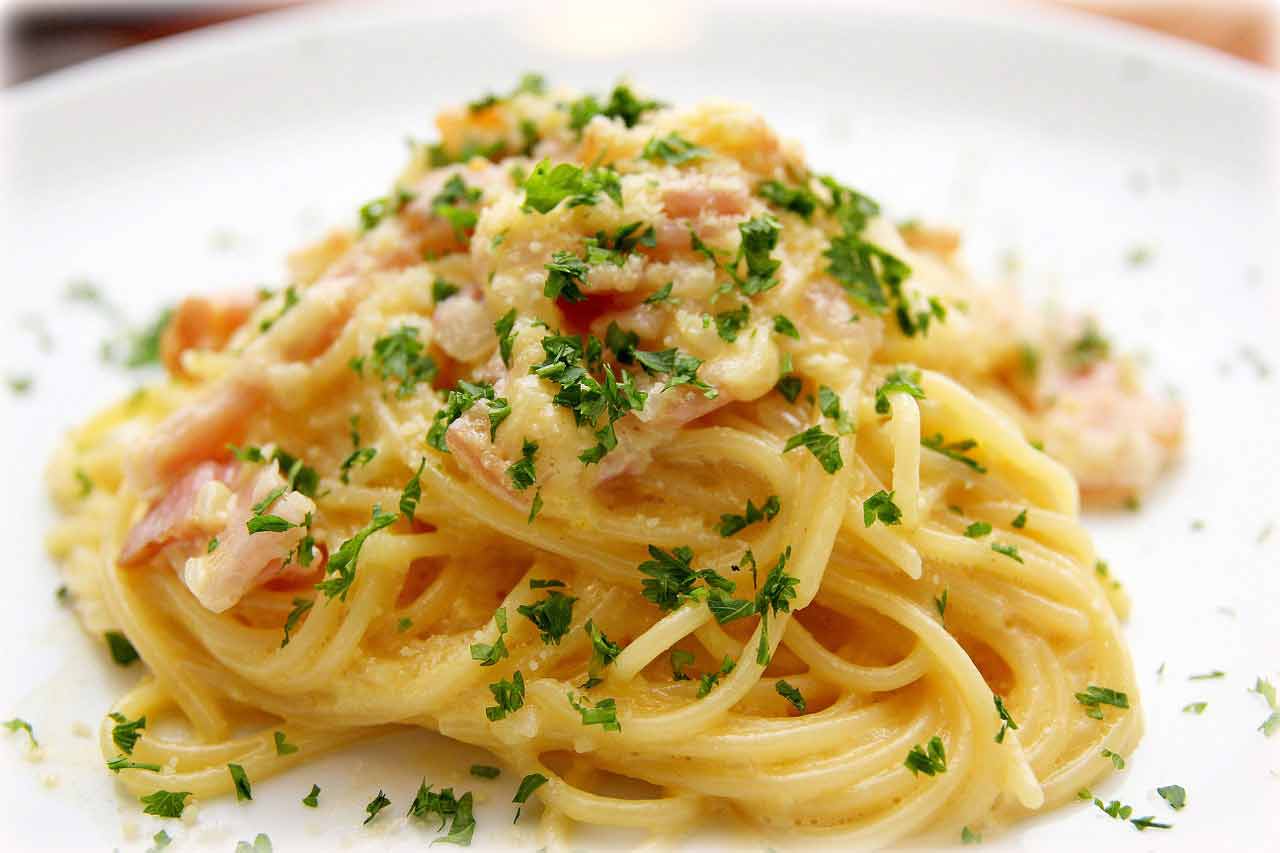 Pizza, Gelato, Spaghetti are some of the popularly known Italian dishes served all around the world, but there are some dishes which you definitely need to explore as Italian cuisine offers a great variety of dishes. There are an endless variety of culinary offerings available in several local Italian restaurants.
Shortlisting some of the dishes in this article is probably an impossible task because there are so many fantastic flavors available from various regions of Italy. Discover authentic and delicious Italian food dishes during your trip to Italy. We have listed some of the must try dishes below which will act as an Italy food guide for you:
1.Pizza Margherita
You may have had this dish across the globe, but the popular Pizza Margherita in Italy has an altogether different taste. Invented in the city of Naples in honor of the Queen Margherita of Savoy. The main ingredients used in this dish are basil, tomato, and mozzarella. The simplicity of the dish is what catches the attention of people and makes it so tasty. The best place to try it out is from one of the local pizzeria, where it is served with a crispy, thin-crust pizza base kissed with garlic, olive oil, parmesan cheese apart from the three basic ingredients.
2.Pasta
Just like the pizza, the pasta is one of the staple dishes of Italy which you should try out during your vacation in Italy. The best place to try it out is on the streets of Rome where it is served with ingredients such as pecorino cheese, guanciale (this is an Italian cured meat which is prepared from pork cheeks), eggs, and black pepper. The beautiful Bologna serves pasta al ragu which is a must-try recommended dish. This is a pasta dish which is prepared in a meat-based sauce. Try out pasta al pesto in Genoa, which is a mouth-watering dish prepared with ingredients like basil, olive oil, Parmigiana Reggiano cheese, crushed garlic, nuts, and pine.
---
---
3.Ribollita
This was considered as a poor man's dish and was invented by servants who used the leftovers from their master's plate and boil the remains in water to prepare their own dinner. Ribollita in English means "Reboiled". The bread is used to thicken the soup and the taste is rich and hearty as a chili. In spite of its humble backgrounds, today Ribollita is considered to be one of the most precious dishes in Tuscany. Other popular places to try this dish are the local Italian restaurants located in the heart of Florence.
4.Saltimbocca
The main components of this dish are slices of veal served with a layer of salty prosciutto and herb leaves on top. The ingredients are combined together in a toothpick and sautéed in a pan till the meat is cooked. The meat used for preparing saltimbocca are chicken and mutton which literally melts in your mouth. Do not miss this savory delight as it is one of the most popular dishes which tourists and visitors try out. In Rome, you can get cooking tips to prepare this wonderful dish.
5.Lasagne
This is a very popular Italian dish like the pizza, spaghetti, pasta, and gelato served in many restaurants all around the world. Invented in the city of Naples, this classic Italian dish is prepared by baking sheets of lasagna pasta layered with ground meat, cheese, vegetables, and several varieties of sauces like béchamel, tomato sauce or ragu. This is one of the authentic Italian dishes and a must-try-out dish during your Italy trip.
6.Tortellini en Brodo
This is one of the staple dishes for families residing in the northern region of Italy. The dish is served today in a simple homemade chicken broth topped with lightly grated Parmesan, unlike the traditional tortellini which was served in heavy cream sauce. There is no better way to eat the savor the tortellini. One of the dishes which you shouldn't miss out during your trip to Italy.
7.Osso buco alla Milanese
This is one non-vegetarian delight dish. The veal shanks are slowly braised in white wine and vegetables and served with garlicky and tangy gremolata, a condiment made with lemon zest, parsley, and garlic. The tastiest and the best part of the dish is the rich and buttery marrow on the inner side of the veal bones. If you are a meat lover, then this is one of the best dishes which you shouldn't miss out at any cost.
8.Arancini
Golden brown and crisp in nature, this dish is made of stuffed rice balls that are fried after dipped in a layer of crunchy breadcrumbs. The rice balls are stuffed with tomato sauce, mozzarella, peas, and ragu. The arancini are served with several regional variations of different stuffing and shapes depending on the location and where the dish is prepared. Some of the popular ones to try out are arancini con ragu, arancini con funghi, arancini con burro, and arancini con melanzane.
9.Tiramisu
This is a famous coffee-flavored Italian desert which originated in the Veneto region in Italy and is served all over the world. But the dish is finer, creamier, and tastier in Italy. Tender lady fingers are dipped in espresso. The main ingredients used for preparing this sweet dish are ladyfingers, eggs, sugar, cocoa, coffee, and mascarpone cheese. There are several innovative twists given to the traditional recipe of the tiramisu with delightful flavors such as chocolate, fruit, and the intriguing ch'i tiramisu.
10.Torrone
People often are confused with the origins of this dish, but this nougat-like candy dish prepared with honey, citrus zest, egg whites, and toasted nuts is a creamy, sticky delicious dessert. Sold in plenty across sweet shops and cafes all over Italy. This is a modern dish which is served usually dipped in rich chocolate. You can also try out this dish with a decadent treat to get a new variety.
Looking for the perfect partner to get the best experience of classic Italian food and Italy holidays? Your search finally ends here. We are a one-stop solution for all our travel requirements. Our customized tour packages are designed by a team of experts who have several decades of experience of designing packages based on customer's needs and requirements. You can also book your Italy visa here. Contact our tour experts to know more.
---
---