Time and money can always be a constraint for many people when traveling to romantic holiday destinations such as Italy. Italy's delicious cuisine, amazing countryside, great wine, and a rich history make it one of the favorite destinations in the world.
You will definitely fall in love with the place, such is the beauty and the irresistible culture, landscape, and infrastructure in Italy. Do not let the chance slip off your hands to explore the romantic canals of Venice, the majestic and ancient streets in Rome, the amazing vineyards in Tuscany, the beautiful Cinque Terre, and the rich history of Florence. Leave aside your budget parameters and let budget constraints not refrain you from entering this beautiful boot-shaped country on the Mediterranean coast. We present you the perfect budget travel to Italy which offer the best of both your holiday experience as well as to your pocket. Figure out the different elements listed below which can make your Italy travel on budget a truly memorable one and you can cover most of the beautiful places to visit in Italy.
1.Airfare
The peak tourist season in Italy is between the months of May-September and slight rise during the Christmas and other festive seasons. Avoid booking flights during this time. The winter months of November-February apart from the Christmas season will surely offer cheap flight tickets. You can also plan your trip during the spring and fall season in the months of April and October to avoid the cold weather. You can get airfares at reasonable costs during this season.
2.Accommodation in Italy
There are several hostel dorms, private hostel rooms which are offered to tourists and visitors at a very reasonable rates. Most of them are equipped with modern facilities such as free Wi-Fi and linens. If you are looking out for a spacious and a more comfortable accommodation, you may need to keep a budget of around 70 Euros per night. There are also shared rooms available at pretty low prices. The costs may vary as per the city or town you travel. Italy accommodation on a budget is not as difficult as it looks out to be. Booking a room in the nearby suburbs or towns might be a good idea as the transportation is well connected and linked to all the major cities in Italy.
---
---
3.Traveling locally in and to Italy:
Traveling to Italy from other European regions via budget airlines, train, or bus can save a lot of money. Research well to find a cheap option for your travel. Travel can consume a major chunk of your budget during your holiday in Italy. The public transportation system is reasonable and easy on your pocket. Uber cabs are available only in the six main cities of Italy. Walking or renting a bike is the perfect way to explore the streets of big cities such as Rome, Venice, and Florence. Biking is an awesome experience while visiting the coastal region of Italy and renting them costs only around 15 Euros a day.
4.Eating and Drinking options:
Italian food is quite popular all around the world. There is a special flavor you can associate with Italian cuisine whether it is a fresh pizza, bread, pasta, wine, or a gelato. You can easily get good and fine dining options in Italy. Grabbing quick bites through local counters and shops will not cost more than 7-10 Euros. You can even feast in fast-food chains such as McDonald's at the same cost. If you are provided an accommodation with the access to the kitchen, we would recommend you to try cooking your own meal. You can also check out for discount grocers such as In's Mercato, Penny Market, or Eurospin.
5.Explore these budget activities
There are several budget activities in Italy for tourists and visitors to indulge in. Below listed are some of them which you can enjoy while trying them out:
1.Walk and explore the streets of Italy
A perfect Italy travel guide while exploring the streets of the main sights in Italy is while walking. There are plenty of walking tours which are free of cost.
---
---
2.Enjoy a festive season: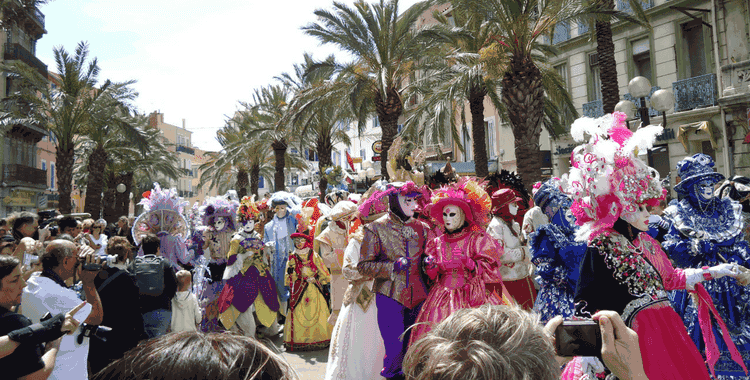 Visiting Italy during a festival such as the Rome Christmas market or the Venice Carnival held in February each year.
3.Chill out and relax:
Enjoy an awesome overview of the city as you chill out at the Piazzale Michelangelo or the Villa Borghese park in Rome.
4.Explore the rich history and culture of Italy:
There are plenty of museums and the churches in the city to explore which will give you a deep insight into the rich history and awesome culture of Italy. Some of the museums offer free passes at certain times of the day in a week. St. Mark's Basilicas is one of the breathtaking places to visit.
6.Some additional points to note:
Traveling to Southern Italy will save a major portion of your budget in comparison to traveling to the Northern part of Italy. The south is visited by less number of tourists, but you get to see a beautiful and a new side of Italy.
Visiting and exploring few small towns in Italy will be easy on your pocket. Most of the tourist's favorite destinations are Rome, Venice, and Florence.
Feasting on panini and pizzas can be a good option rather than eating out each time.
Drinking tap water is very safe in Italy. Using bottled water can be a bit expensive especially in restaurants.
Purchasing wines can be a cheaper option than drinking at the pubs and the bar.
You can independently tour Italy, avoid tour packages. The tourist infrastructure and transportation are well supported and established to suit every tourist's needs.
Use Couch surfing to get extra beds or basic accommodation facilities. You can save a lot on your budget.
---
---